There's sun, there's rain, there's snow. And then there's the world of The Jackson Files. FOX 4's Ron Jackson is digging into his case files to unravel meteorological mysteries and spotlight amazing weird weather facts. A veteran forecaster, Ron's seen it all. Now he's sharing his frighteningly in-depth knowledge with you. Ron will be digging through his filing cabinet and updating this page often, so keep checking back.


THE FILES
This Phone Is Too Hot!
I'm probably one of the biggest iPhone 'geeks' in the world and always find myself curious about some of the things it can do. Of course most of them are weather related, which puzzles me even further. Here are a couple of questions I want to know, but have NOT been able to find the answers. I bet if I knew one of the big 'technician type guys' who developed the software for this phone, they would know. But anyway, here they are.
There are "Apps" that you can download on your phone in which it will tell you the current temperature at that location. I have NO idea how it does it. I assume it is based on the address of that particular location or does it use a GPS type guidance. Anyway, as a Meteorologist, I've found that application pretty interesting.
Another tidbit I find about the iPhone is that it is capable of detecting when it's too hot to function, and thus it will shut down until it 'cools off.' Once a proper temperature has been achived, the phone will come back and function properly. A word to the wise .... don't leave it sitting in the sun while it's in your car. Yes, I have done this and have had to wait until an appropriate temperature came back. But here's one for you, you can still make an Emergency Call if you have to. I've always wondered what 'that' temperature has to get to until your phone will quit functioning properly. I know for a fact that I've had to wait up to 10-20 minutes until it cooled down. I've always heard of people who were not able to get there phone back to 'normal' without doing a hard reset. I hope that never happens to you.
E-Mail me if you find the answers to any of these questions. You can e-mail me right here at FOX at r.jackson@foxtv.com.
Snow on the Planet Mars?
A spacecraft orbiting Mars has detected carbon dioxide snow falling on the Red Planet, making Mars the only body in the solar system know to host this weird weather phenomenon.
During the Martian winter spanning 2006 and 2007, snow on Mars fell from clouds around the planet's south pole. The Martian south pole host a frozen carbon dioxide - or "dry ice" - cap year round.
The discovery means that Mars host two different kinds of snowfall. In 2008, NASA's Phoenix lander observed water-ice snow - the stuff we're familiar with here on Earth, falling near the Red Planet's north pole.
It's a little hard to comprehend that "dry ice" snow is falling on the south pole. Here's something harder to comprehend. Dry ice requires temperatures of about minus 193 degrees Fahrenheit to fall, reinforcing just how cold the Martian surface is.
Sunburn In Your Car? Really?
An interesting question was asked to me the other day about burning and tanning while sitting in your automobile. Is it possible? Is it possible to get a sun burn or a tan while in your car? I thought it was an interesting question and then started to wonder it myself. Obviously, with the window down, it wouldn't be a problem since the infrared and ultraviolet rays would not have a problem reaching your skin. However, if you had the windows up, would it still be possible? Does it depend on the thickness of the glass? How about if the windows are tinted? How about if the air conditioning is on or off? In 90 to 100 degree heat, obviously I don't think you would want to try this with the possibilities of a heat stroke.
So I ask you again, "Can you get a suntan or sunburn through glass?

Yes, but not as quickly as without the glass. While glass absorbs
short wavelength ultraviolet light, it does pass 350 to 400 nanometer
ultraviolet. While this longer wavelength ultraviolet is less harmful
than the shorter wavelength variety, you can still tan or burn if you
get enough exposure. Glass is like sunscreen--it protects you pretty
well but it isn't perfect."
I did a little more research on this and some textbooks say that 100% of infrared and ultraviolet radiation is trapped and only the visible light is allowed to go through. Thus, this statement is untrue, and it is possible. You learn something every day, don't you?


Are Car Thermometers Accurate?
I've had many people ask me over the last several years if car thermometers are accurate? Well, the answer is both yes and no. First of all, the make and model of your automobile will probably not make much of a difference. Where the sensor is located in respect to you car 'could' make a difference. Many sensors are actually located in the windshield of your car, but the majority are actually at the bottom of the grill up front.
Now the question. Why are so many inaccurate? As I said above, typically sensors are located at the bottom of the grill which is shaded from direct sunlight but it allows excess heat radiated from the pavement. Your engine will also radiate quite a bit of heat that comes from the pavement also.
Many cars, such as a Buick, locate there sensors at the top of cars which produces a more accurate reading.
From my own experience driving in heavy traffic along a sunny highway usually causes the readings to be about 3-8 degrees higher than official readings. I have noticed that driving along a more shaded road with minimal traffic my readings are comparable to the official readings.
Overall car thermometer readings are not always accurate. You need to get the car moving to get the best possible accuracy. Readings tend to be more reliable in my experience during the winter when the solar angle is lower, and on cloudy or rainy days year round when solar radiation is at a minimal.
Why Don't Raindrops Kill Mosquitoes
I'm always interested in silly questions that are asked, but they always spark my interest in trying to find an answer. You would think raindrops would kill a mosquito as they fall from the sky. To get a human feel on this, it would be like a 3 ton raindrop falling out of the sky hitting a human being! Raindrops weigh almost 50 times more than an average mosquito.
In reality, mosquitoes basically join together with a raindrop ... kind of like a stowaway on a comet. So as a result of this, they get very, very little force.
To them it's like getting hit with a feather. They ride the drop for about a thousandth of a second until their wings catch the wind like little kites, and tear the mosquito away from the drop.
It's hard to see the expression on a mosquito's face, but they definitely survived. And most of them didn't even land - they continued flying as if nothing had happened.
The real hazard for mosquitoes is apparently if they are flying to close to the ground. Basically, they would be slammed to the ground and would be killed instantly.
Heat Advisory vs. Excessive Heat Warning
I've had a lot of people recently ask me about the difference between a "HEAT ADVISORY" and a "EXCESSIVE HEAT WARNING." Does it really make much of a difference when these temperatures are dangerously hot anyway? A great question. Perhaps NOT if you really want to 'dissect' the exact meaning. However, an EXCESSIVE HEAT WARNING IS more serious than a HEAT ADVISORY.
It obviously gets very hot here in North Texas. However, we don't see a lot of EXCESSIVE HEAT WARNINGS put out by the National Weather Service. Especially when they're put out for a long stretch of days, like it is now. The current EXCESSIVE HEAT WARNING is in affect from Monday, August 1st, thru Thursday, August 4th.
Here are the differences between the two:
HEAT ADVISORY: Extreme heat index making it feel hot, typically between 105-110 deg. F. for up to 3 hours during the day and at or above 80 deg. F. at night for 2 consecutive nights. Specific criteria varies over different county warning areas though. However, this is the guide lines for the National Weather Service in Fort Worth.
EXCESSIVE HEAT WARNING: Extreme heat index making it feel very hot, typically above 110 deg. F. for 3 hours or more during the day for two consecutive days or above 110 deg. F. at any time. Specific criteria varies over different county warning areas though. However, this is the guide lines for the National Weather Service in Fort Worth.
It appears that this COULD be the hottest week in a decade here in North Texas. We're sitting at 31 consecutive 100 days now (as of 8/1/11) and 38 for far for 2011(as of 8/1/11).
Take this heat serious folks. It IS the #1 weather killer in this country.
Dog Days of Summer
The "dog days of summer?" Well, perhaps NOT yet, but they are just around the corner. I saw a dog locked in a car a few days ago and thought about the heat and what suffering he could have been going through. However, when I stopped to check it out, I found out that even though the dog WAS locked up in the car, the driver DID have the air conditioner running. Good thing, for I was about to call the police.
I've seen numerous news stories on how hot it can get inside a car during the summer, but really didn't know how high the temperatures could climb. Can it get so hot that you can cook an egg inside your vehicle? Of course not. BUT, it can get hot enough to kill a child or a pet within a few minutes.
Here are some statistics I was able to find from a recent study conducted during a local heat wave. The experiment was conducted outside of a shaded area with the inside of the automobile having ALL four windows closed. Inside temperatures were measured with an indoor/outdoor thermometer and an oven thermometer (both readings are given). All temperatures use the Fahrenheit scale.
OUTSIDE TEMPERATURE
INSIDE CLOSED AUTOMOBILE
Indoor/Outdoor
Oven Thermometer
11:30 a.m.
100 deg.
117 deg.
124 deg.
12:00 p.m.
101 deg.
119 deg.
124 deg.
1:30 p.m.
112 deg.
124 deg.
130 deg.
2:30 p.m.
125 deg.
130+ deg.
159 deg.
4:00 p.m.
98 deg.
110 deg.
110 deg.
I found these number absolutely amazing! A study by the Animal Protection Institute showed that even moderately warm temperatures outside can quickly lead to deadly temperatures inside a closed car. Your car acts like a greenhouse, trapping the sun's heat.
Please folks, obviously your family will ALWAYS come first. BUT don't forget the pets either.
Texas Tornado Stats
Here are some interesting statistics I found out about tornadoes in Texas as compared to the other states in the US. Some of these even amaze me. Side note though ....these statistics are from 1950-1995.
Texas Ranks #1 for frequency of tornadoes.
Texas Ranks #1 for number of deaths.
Texas Ranks #1 for number of injuries.
Texas Ranks #1 for cost of damages.
From 1950-1995 Texas had 478 fatalities, thus it ranked #1. The risk of death in any one year is 1 in 1,054,267. This would rank Texas at #7 for the risk of death by tornadoes.
Between this same time period, Texas had 7,554 injuries involving tornadoes. This ranks the state #1 in the United States for injury. The risk of injury in any one year is 1 in 66,712. When we divide the population by the number of injuries, Texas ranks #7.
Between this same time period again, the total cost of tornadoes was $1,986,918,400.00. This ranks Texas #1. In an average year, 800 tornadoes are reported nationwide, resulting in 80 deaths and over 1,500 injuries.
Just a point of interest here, remember the time period for these statistics. Obviously, with the tornado outbreak from several weeks ago, these numbers WILL change. Final tabulations have not come in yet, but the results I have given you are quite interesting.
In 2 weeks, I'll have some "myths and facts" about tornadoes which are also quite interesting.
Weather Sirens
There's been a lot of severe weather across the nation over the last couple of weeks, with of course the most damaging occurring in the southeastern portions of the country where over 300 people lost their lives last week. One of the largest tornado outbreaks ever.
Around here there's still a lot of confusion about the alert sirens. Many people believe that when the sirens are going off, a funnel or tornado has been sighted. THIS IS NOT NECESSARILY TRUE.
Every municipality has there OWN guidelines that they use for sounding off the sirens, and this is where the confusion comes into play.
In the cities of Dallas and Ft. Worth, the Office of Emergency Management will send off the sirens IF one of the three following criteria's are met:
If a tornado has been sighted by spotters or reported by a public official.
Sustained winds reach 70 mph.
1" hail is reported during some type of major outdoor event.
Again, this is for the Cities of Dallas and Ft. Worth. Check with your city to see what criteria they use during emergency situations. I just hope we don't have to hear them that often.
Wildfire Smoke
Holy smokes! We've seen quite a bit of this lately across North Texas from wild fires that have developed to our west. But be careful here.
Not just from the fire, but from the smoke. People that have inhaled microscopic particles of pieces of ash or burned wood can suffer health problems. The breathing of the smoke will cause respiratory irritation, similar to that caused by air pollution.
Symptoms of smoke inhalation, which can occur within minutes after exposure, include irritation or a burning sensation in the airways and throat, and redness of the eyes, nose and throat. It can also trigger extreme physical reactions, such as headaches, dizziness, and burns, both internal and external.
A person in the midst of a wildfire may have acute exposure to carbon monoxide and carbon dioxide, gases that are created as a fire burns. If inhaled in large amounts, these gases can actually replace oxygen in the blood and cause major problems.
People that have asthma, emphysema, and chronic pulmonary diseases are more vulnerable. So are children and the elderly as well.
Best advice. Limit yourself to the exposure to smoke if at all possible. Keep windows shut and stay indoors. IF you are told to evacuate, DO SO! NOT just because of the fire, but because of the smoke also. It, TOO, can be extremely dangerous.
Take care everyone and be careful.
Blue Moon
We've seen some beautiful moon rises around here lately, with a 'Super Moon' just a few days ago. BUT, how about a blue moon? Does anyone know what a blue moon is? Many people do, but there is more to the definition than people think.
There are actually two definitions for a blue moon. According to the more recent definition, a blue moon is the second full moon in a calendar month. For a blue moon to occur, the first of the full moons must appear at or near the beginning of the month so that the second will fall within the same month (the average span between two full moons is 29.5 days).
The older definition, states that the blue moon is the third full moon in a season that has 4 full moons. The full moon on November 21, 2010, was this type of blue moon; it was the third of four full moons between the fall equinox and there winter solstice.
There continues to be a controversy over the two definitions of blue moon. NOW, aren't you glad you know?
By the way, we will NOT witness a blue moon this year. We will also not see one in the years 2014 and 2017. By the way, a blue moon can not occur in the month of February since it has a shorter lunar cycle.
Enjoy the skies everyone, the moon has been fantastic to look at lately. Especially at moon rise.
Contrails
I am never amazed on the types of phone calls we get back here in the weather department. We constantly get phone calls when there is 'something' happening in the atmosphere that people can't figure out. As simple as it might seem to some people, we get a lot of phone calls about CONTRAILS. And NO, it is NOT toxic gas being released by the Russians to do harm on us here in North Texas. (We get a gentleman that calls and tells us this all the time)
Contrails (short for "condensation trails") or vapor trails are artificial clouds that are the visible trails of condensed water vapor made by the exhaust of aircraft engines. As the hot exhaust gases cool in the surrounding air they may precipitate a cloud of microscopic water droplets. If the air is cold enough, this trail will comprise of ice crystals.
Depending on atmospheric conditions, contrails may be visible for only a few seconds or minutes, or may persist for many hours which may affect climate. As brief as it was, during the short span of a few days when there was no aircraft in the sky after the 911 Attack, studies have shown that the climate had changed a little with the lack of contrails.
No worries with contrails, just enjoy the beauty of them and the amazing designs that come about.
Heiligenschein
One thing I have always loved about Weather is that there is so much to learn in this wonderful field. It seems like every time I pick up a book on Meteorology, I always find something I have very little knowledge about. Recently, I found a word that I never ran across in College, so I thought I would look more into it. The word: HEILIGENSCHEIN .
A Heiligenschein forms when sunlight, which falls on nearly spherical dew drops, if focused and reflected back toward the sun along nearly the same path that it took originally. By the way, light reflected in this manner is said to be retroreflected. The light, however, does not travel along the exact path; it actually spreads out just enough to be seen as bright white light around the shadow of your head on a dew-covered lawn.
It sounds and appears like something you might see on the "Twilight Zone" or "The X-Files." Kind of eerie looking if you ask me. I've never seen this, but would be curious what it looks like live! By the way, don't let the name Heiligenschein scare you. Even though I'm not exactly sure how to pronouce it, I can tell you that it means 'halo' in German. I know, I know, why didn't I just saw so in the beginning?
Blue Norther
I've had many people in the past ask me "Where did the term Blue Norther come from?" It'a a great question and perhaps one that many people don't know about unless you've lived here in Texas for quite a while.
Basically its a rapidly moving autumnal cold front that causes temperatures to drop quickly and that often brings with it precipitation followed by a period of blue skies and cold weather. But, the derivation of blue norther is somewhat unclear.
One source says it refers to a norther that sweeps "out of the panhandle under a blue-black sky" - that is a cold front named for the appearance of its leading edge.
Another source states that the term refers to the appearance of the sky after the front has blown through.
And yet another derives the term from the fact that one supposedly turns blue from the cold brought by the front.
The blue norther has been noted and exaggerated since Spanish times. But that the blue norther is unique to Texas is Folklore.
One other nice thing is that we don't have to worry about one for quite a while. Enjoy the unseasonably warm temperatures everyone. (2/18/11)
Car Wash
One of the most amazing things I have ever witnessed here in the Dallas/Ft. Worth area is a dirty, nasty car AFTER you have just washed it and it has dried. I never could understand where the red and brown spots came from. I've never seen anything like this growing up in the Midwest and in the Northern Plains.
I looked into it and and learned that the 'dirt' generally comes from dust particles that are picked up in West Texas and carried this direction from the upper level winds. As the rain falls to earth, it collects pollutants from the air and delivers them to the surface. Rainwater always seemed to be so pure, so clean, didn't it?
Nanotechnologists (don't make me repeat that!) have developed substances to apply to car surfaces that will repel dirt adhesion and allow simple water droplets, as from rain, to carry the dirt away. The technology will also work to keep windshields clear from rain without use of car's windshield wipers.
By the way, anybody have time to wash MY car in the upcoming day? The weather for the next 6-10 days should be fantastic!
Wind Chill Factor
Dangerously cold wind chills are expected across North Texas for the next several days as temperatures fall well below freezing with gusty north winds. Wind chill factors are expected to be between 0 and 13 degrees across many areas Tuesday afternoon thru Friday. Afternoon highs will NOT get above freezing!
But here's a question for you. Can the wind chill impact your car's radiator or exposed pipes? A great question and a lot of people are surprised by the answer.
The only effect wind chill has on inanimate objects, such as car radiators and water pipes, is to shorten the amount of time for the object to cool. The inanimate object will NOT cool below the actual air temperature. Here's an example, if the temperature outside is 0 degrees Fahrenheit and the wind chill temperature is -30 degrees Fahrenheit, then your car's radiator will not drop lower than 0 degrees Fahrenheit.
Stay warm everyone. The wind chill only affects animals. Speaking of that, PLEASE take care of your pets IF they are outside during these bitterly cold temperatures.
Best Meteorology Schools
We are definately keeping busy back here in the Weather Department. NOT because of the 'big' changes coming next week, but trying to put together some type of Super Bowl forecast.
So I have time to answer a question from a guy by the name of David Stark. David had a question that I often get, but rarely a time to answer.
"What does it take to become a Meteorologist and what are some of the best schools to get a degree in this field?"
First, a strong background in Physics and Math are a must. Normally, three semesters of calculus are required. Many people have a tough time with math, and as a result drop out of majoring in Meteorology. You'll also be taking several classes in Chemistry, Biology, Oceanography, and Speech.
What are some schools locally for a degree in Meteorology? Locally, NONE. You can NOT get a degree in Meteorology anywhere in North Texas. However, a couple of great schools in the general area are The University of Oklahoma and Texas A&M. But there are many schools nationally. My colleague Dan Henry went to Penn State. I went to Northern Illinois University. You'll also have to decide what you want to do with your degree in Meteorology. Do you want to teach, work for the government, or work in the media field? That, too, should be a factor in which school you decide you want to attend.
Feel free to contact me if you decide you're going into this great field. I've wanted to become a television meteorologist since 3rd grade.
I've been blessed that I'm doing something I've always wanted to do. Good luck to you too if you decide you want to get into this exciting field of science!
Blue Skies
It was a great day across North Texas, but it was a little cool. One thing you can't argue about though is that the skies were crystal clear.
I don't know why, but I had a crazy song on my mind ALL day today. The title of the song, you guessed it, was "Blue Skies." But of all things, I couldn't think who sung it. Or who was the first to make it popular. I know Willie Nelson sung it, but don't believe he was the 'original.'
So who was the singer to make this song a big hit?
The song was composed in 1926 as a last minute addition to the Rodgers and Hart musical, Betsy. Even though the show ran for only 39 performances, "Blue Skies" was an instant success. In 1927, the music was published and Ben Selvin's recorded version was a #1 hit. It also became one of the first songs to be featured in a talkie, when Al Jolson performed it in The Jazz Singer. Count Basie and Benny Goodman recorded two versions of this song in which it climbed to #8 and #9 on the pop charts. Willy Nelson even recorded "Blue Skies" in 1978 and it became a #1 country song.
Obviously a very popular song and sung by many people. The song has also appeared in over a dozen films.
Now since I wrote this "Jackson File", the song will be on my mind a little longer now. Thank goodness I only know a few words to it!
Partly Cloudy vs. Partly Sunny
As silly as it might sound, I've had a lot of people over the last 20 years ask me what's the difference between partly cloudy and mostly sunny skies? Or the difference between mostly cloudy and partly sunny skies? In reality, it IS a good question. And believe it or not, there's a difference between them.
It boils down to the average amount of cloud cover expected. For example. It might surprise you to know that partly sunny means more cloud cover than partly cloudy. Confusing to the public? You bet. Mostly sunny actually means more sun than partly cloudy does. And so on.
Anyway, from least cloud cover to most, the scale looks something like this:
Sunny
Mostly Sunny
Partly Cloudy
Partly Sunny
Mostly Cloudy
Cloudy
I know, who cares right? Just tell me how cold it's going to be tomorrow and if it is going to rain or snow. But I thought I would throw this little bit of 'worthless' information to you ... :)
Cloudiess Month of the Year
Well, it's January 14th and a lot of people are wondering if the sun ever comes out anymore across North Texas. It has been a gloomy week, with temperatures well below normal for this time of year. I know it's been a week since the afternoon high temperature has climbed above 50 degrees (53 degrees is the normal high) and overnight lows have been in the 20s since Monday (normal low is 33 degrees.) So what's up?
Really nothing. In reality, January IS normally the cloudiness month of the year here in the Dallas/Ft. Worth area. On the average, 16 days are considered cloudy for this month. Thats over half the month! For many, the winter season always seems to be a little depressing. BUT, on the other end of the spectrum, the Dallas/Ft. Worth area is ranked 12th in the nation for the 'overall' sunniest city in America (Phoenix ranked #1.)
Thus, I looked into something else. Is it possible that January COULD be the month for the largest number of suicides? I was a little surprised about this. Actually, the largest month is April. Reason .... unknown. It IS a misconception that the largest number is usually before OR after the Holiday Season, thus probably January. It is true that the number does go up some, BUT does not come close to the number in the month of April. Interesting to say the least ...
Coldest City in the World
Arctic air will be invading North Texas next week and that made me think of something that I've always wondered about. What is the coldest city in the world? I figured it was probably somewhere in Antarctica.... but I was thinking where else outside of that remote desert.
I have done a little research to find the top 10 spots in the world. A few of these actually surprised me, while others were 'no brainers' on the location where they're located. For example. The second and third are in Siberia. I could have guessed that, but have NEVER heard of either city.
Here are the top 10 coldest cities in the world with a little information about each one.
Vostok Station, Antarctica - Only seals and penguins inhabit this place for half the year. Scientists ONLY visit it during the summer. The temperature can drop to -128.6 deg. F.


Oymyakon, Russia - A small village in Eastern Siberia. The winter here is 9 months long for a village of around 900 inhabitants. The average temperature is -96 deg. F! (Are you kidding me?)


Verkhoyansk, Russia - Also located in Siberia within the Arctic Circle. The third smallest town in Russia with a population of around 1400. The temperature will normally reach -40 deg. F and -93.6 deg. F at its peak.


North Ice Station Greenland - Greenland is known to be the coldest place in the western hemisphere. on January 9, 1954, a temperature of -87 deg. F was recorded at the North Ice Research Station.


Snag in Yukon, Canada - A tiny village in Yukon. This location recorded a temperature of -81.4 deg. F. This was the coldest temperature ever recorded in North America. The village was established during the Klondike Gold Rush in the late 1800s.


Yakutsk, Russia - A population of around 200,000 people and is the capital of the Yakutia region in Siberia. In January, daily high temperatures average around -58 deg. F. People are actually warned not to wear their glasses outdoors because they will freeze to your face!


Prospect Creek, Alaska (US) - This location is 25 miles southeast of Bettles, Alaska. On January 23, 1971, a pipeline camp recorded what is considered the lowest temperature ever recorded in the United States of America: -79.8 deg. F.


Umiat, America - The average temperature at this location is 10.1 deg. F, making it one of the coldest cities in all of the United States of America. It is located 140 miles southwest of Deadhorse in the Arctic Circle and can only be reached by air or river as there are no roads or rails.


Barrow, Alaska - One of the coldest cities in Alaska as the average temperature is around -20.1 deg. F. It can get as cold as -53 deg. F. Auroras often appear in the night sky.


International Falls, America - Population is around 7,000. The average temperature is 36.4 deg. F. and the average low for December, January, and February is below zero. This city is promoted as the "Icebox of the nation."
Congratulations! If you read through all of this, I'm proud of you. AND ONE OTHER THING ...... you have NOTHING to complain about next week when temperatures here in North Texas drop into the 20s for lows and afternoon highs climb into the 30s (this is ABOVE zero folks). Obviously, it could be a lot worse. Thanks for reading ...
The picture below is from the 2nd coldest city in the world, Oymyakon, Russia.
Birth of Jesus
I know Christmas has already come and gone, but I often wondered what the weather was like during the Birth of Jesus. Was it cold, mild, rainy, or what?
Obviously, there's not a lot written about it. However, I can speculate on the possibilities.
First of all, it probably wasn't too cold that night, since the shepherds and their flocks were out in the fields, as we read in Luke 2:8. In really cold weather, the sheep are kept indoors at night and graze outside during the day. So Jesus was born in a mild winter PERHAPS. A lot of this is speculative since we are 'assuming' Jesus WAS born towards the end of December. I have also read where it's possible he was born in September, or possibly late summer or early autumn.
Here's another interesting tid bit I hit on above. A late summer or early autumn date for Jesus' birth has also been suggested because Luke said the shepherds were tending their flocks at night at his nativity (Luke 2:8). Many have believed this precludes a wintertime birth, because it could have been too cold for the flocks to be out in the open at this time.
I have read several articles about this, and of course NO one knows for sure. I do think it is interesting, but is it ALL THAT IMPORTANT to know what the weather was like during the time of his birth? Of course not ....
Freezing Temperatures
We tend to complain here in North Texas when the temperature drops below freezing. Of course, who doesn't? Most of us are use to warm weather here in the Metroplex.
Many people also believe that January and February are perhaps the coldest months. But in reality, December ranks 2nd behind January with the largest number of average freezes. Normally, January will have an average of 13.5 freezes per year while December has an average of around 10. February has an average of around 6.9.
BUT, what is the largest number of consecutive hours at or below freezing here in the Dallas/Ft. Worth area? Would you believe we had 295 consecutive hours of freezing weather? It occurred from 7am December 18th thru 2pm December 30, 1983. Anyone remember that? Over 12 days straight in which the temperature NEVER climbed above freezing. Somewhat hard to believe considering our location here in this part of the country. The second longest streek was 211 hours straight from 3pm January 15th thru 10am January 23, 1930.
So next time someone complains to you about early morning freezing temperatures here in North Texas, ask them if they remember December of 1983!
Stay warm everyone.
Meteor Showers
This year's grand finale for meteor showers is coming to a sky near you! The Geminids should give us a prolific meteor display this year in mid December. Unlike many meteor showers, you can start watching for the Geminids around 9 to10 pm. Best dates to view this spectacular event is from the late evening hours on December 13 until dawn December 14.
The moon could be a problem early in the evening on December 13th, but it will set around midnight. Thats actually not bad though because this shower tends to gain strength AFTER midnight and to climax at roughly 2:00 am on December 14. So look for the Geminids to be at their best after moonset.
The Geminid meteor maximums commonly reach 50 or more meteors per hour. December is a great time to snuggle up with your loved one on a blanket or a sleeping bag to view these 'shooting stars.' Just make sure you have a blanket, warm clothing, and perhaps a thermos with a warm beverage in it.
Once again the best viewing of these often bright, medium-speed meteors should be from late night December 13 until dawn December 14. Happy viewing everyone.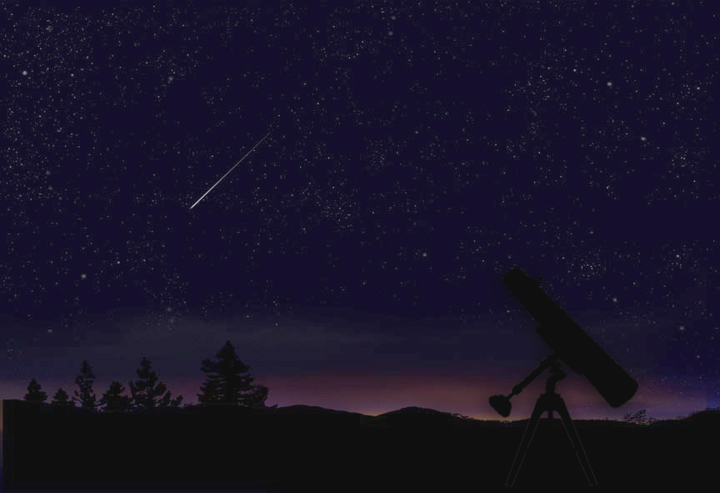 White Christmas
A white Christmas in the Dallas/Ft. Worth area? NO way! Well, that's what we ALL thought until Christmas Eve of last year. Do you remember it?
On December 24, 2009, rare blizzard conditions impacted areas mainly northwest of the Dallas/Ft. Worth metroplex. A few locations received as much as 9 Inches of snow from Jacksboro to Bowie to northwestern Cooke County. Winds had gusted to over 50 mph, with drifts as high as 3 to 5 feet! Portions of U.S. Highway 287 between Decatur and Wichita Falls were impassable from Christmas Eve into Christmas morning.The 3 inches of snow at DFW Airport was the FIRST measurable snowfall on record for Christmas Eve. In Montague County, snow remained on the ground into the new year.
What will happen this year? I have NO idea and no one else does at this time either. BUT make no mistake about it, it CAN snow around Christmas, even though the odds are against it. Stay tuned. Have a safe Holiday Season everyone.
Christmas Gifts
Christmas is right around the corner and people are wondering what to get a loved one. How about a Galileo Thermometer? Yea, I know it's not a Mercedes or an engagement ring, but it's a nice gift for a weather buff. These thermometers, which are mostly used for decoration, are actually pretty accurate in nature.
The Galileo Thermometer consists of a sealed glass tube that is filled with water and several floating bubbles. The bubbles are glass spheres filled with a colored liquid mixture. This liquid mixture may contain alcohol, or it might simply be water with food coloring.
Attached to each bubble is a metal tag in which a temperature is engraved on it. These metal tags are actually counterweights. The weight of each tag is slightly different and since the bubbles are all hand-blown glass, they aren't exactly the same size and shape.
Now we must consider density. The basic idea is that as the temperature of the air outside the thermometer changes, so does the temperature of the water surrounding the bubbles. As the temperature of the water changes, it either expands or contracts, thereby changing the density. And thus the bubbles will either float or sink. The bubble that sinks the most indicates the approximate current temperature.
NOW, aren't you glad you asked how these devices work? I have 3 of them at home and they all seem to be pretty accurate. Besides being beautiful to look at, they also add a little pizzazz to an office or a den.
Turkey Trivia
Thanksgiving is right around the corner and it's time to think turkey! Here's a question for you? Can turkeys drown themselves while looking into the sky when it's raining? Many of us have always thought so. But the truth is, THEY DON'T!
First of all, turkeys are not smart enough to be fascinated with the rain, second they do not have binocular vision so they could not focus on one thing if they wanted to. Turkeys eyes are on the side of their head. So to look 'up' would do nothing because they would see to the side. Are you still interested?
People who raise turkeys are said to be "disgusted with their dumbness." It's true that young turkeys don't know enough to seek shelter from the rain, and farm-raised turkeys don't have their mothers around to teach them. At a young age when turkeys are only covered with down, and not feathers, they are susceptible to die from exposure (not drowning) it they get wet. Turkeys just aren't that smart. Many will die because they can't figure out how to eat food that is sitting on the ground. And wasn't it Ben Franklin who wanted the turkey to be our National Bird?
Eating Snow
So, is it safe to eat snow? We talked yesterday about drinking rain water, but how about 'eating' snow? Well, it depends who you ask. I've never had any problems with it, but obviously you would want it very clean.
In large cities with high pollution levels, it might not be that safe. Snow flakes are made up of water and other particles that happen to be in the air. What those other particles are could be a concern. I would tend to believe though, that if you're in a wooded area or somewhere away from the larger populated areas, the snow is going to be 'cleaner.' But once again, I've never had any problems with it growning up in Northern Illinois and Wisconsin.
Ever make snow ice cream? I ate quite a bit while living up north. Here's what it takes:
5 cups of CLEAN snow
1/2 cup of sugar
2 cups of milk
Plus some vanilla extract
I can promise you that is tastes great! Just don't eat too much.
OH ..... by the way. The average amount of snow here in the Dallas/Ft. Worth area is around 2-3 inches. Thus there aren't too many chances to eat snow or make ice cream from it. Not unless it's close to Valentine's Day perhaps.....
Drinking Rain Water
So, is it safe to drink rain water? We get this question asked to us quite a bit here in the FOX 4 Weather Department. As simple as it sounds, it actually IS a good question.
Rain water is essentially pure water. It has some microscopic grains, the condensation nuclei, on which the cloud droplets condensed but these are very small and do not detract from the quality of the water. IT IS SAFE TO DRINK.
Problems associated with rain water do not come from the water itself but from what you use to collect it in. Water being collected from a roof could be contaminated from bird droppings, leaf material, or even particles from an asphalt roof. Many people use rain water that is collected in a container to water a garden or flowers perhaps, instead of human consumption.
If you want to collect rain water for drinking and you are in a town or city, install a first-flush switch to direct the dirty water away from your tank then you should be alright.
Diamond Dust
It may be hard to believe, but it can snow with clear skies! This phenomenon is called " Diamond Dust." It is also referred to as clear-sky precipitation. It is commonly observed in Antarctica and the Arctic, but it can occur anywhere with a temperature well below freezing. In Polar regions diamond dust may continue for several days without interruption.
Diamond dust occurs as ice crystals form when a temperature inversion is present at the surface and the warmer air above the ground mixes with the colder air near the surface. It is also associated with halos around the sun and other related optical phenomena.
The old saying that "It's too cold to snow" is false. As long as there is moisture in the atmosphere, which there ALWAYS is, it can snow. However, the colder the temperatures, the more likely you would witness diamond dust. When these falling ice crystals are caught in the light, they sparkle like gemstones, and thus the name ... diamond dust. A beautiful phenomena which very few people will ever witness...NOT unless youre lucky enough to visit Montana in the winter season perhaps.
Haboob
What is a Haboob? I beg your pardon? Actually, a Haboob is an intense sandstorm commonly observed in arid regions throughout the world. These storms are very common in the Sahara desert, but have also been observed in the desert southwest of the United States.
When a downdraft from a Haboob reaches dry ground, dry, loose sand from the desert settings is essentially blown up, creating a wall of sediment preceding the storm cloud. This 'wall' of sand can be up to 60 miles wide and several miles in elevation.
At their strongest, haboob winds can travel at 20-30 mph, and they may approach with little or no warning. Rain is normally NOT common with a haboob since much of it evaporates in the hot, dry air (a phenomenon known as virga), though on occastion when the rain does persist you might end up end up witnessing a 'mud storm."
I have seen haboobs. They are beautiful to view, but will also scare the daylights out of you. Seeing one, a person would almost think the end of the world is coming.
Snow on Halloween
Snow on Halloween? I would seriously doubt it. Actually, it has NEVER snowed on Halloween here in the Dallas/Ft. Worth area since records began in 1898. However, there was snow on the ground two days BEFORE Halloween in 1993. It was also a cold day for trick-or-treaters that year with a record low reported of 29 degrees.
The wettest Halloween was during 1981 when we had 3.63" rain.
In any given year, there is a 29% chance of rain on Halloween. This year, there is a O% chance. It should be very nice also. We're still calling for Highs in the lower 80s with Lows in the 60s at night. It should be a fantastic weekend across North Texas. Be careful and have a lot of fun, and be SURE to keep an eye on the kids.
Fata Morgana
Ever wonder what the "Fata Morgana" is? I'm sure it's been on a lot of minds lately. Actually, it's a mirage. A very complex and unusual mirage commonly seen in polar regions, especially over large sheets of ice which have a uniform low temperature. However, it can be observed on hot days on rare occasions.
Besides it being complex, it is also rapidly changing! The mirage comprises several inverted and erect images that are stacked on top of each other.
According to legend, Fata Morgana was the half-sister of King Arthur. Morgan, who was said to live in a crystal palace beneath the waters, had magical powers that could build fantastic castles out of thin air.
I hate to disappoint everyone, but Fata Morgana was NOT the 'kissing bandit' from the 1970s that would run out onto baseball fields and kiss players. Anyone remember her besides me?
Lightning Temperature
Some like it hot ... and they should just love lightning. The air in the core of a lightning bolt has been determined to be around 54,000 degrees F. That happens to be about SIX TIMES hotter than the surface of the Sun.
But, we only receive 1 billionth of the Sun's energy too. Even so, Earth gets much more energy from the Sun than from a lightning bolt over the same time period - a million times more energy!
That'a a lot of heat man!
San Diego vs. DFW
So you think the weather in San Diego, California, is better than the Dallas/Ft. Worth area huh?. I've often wondered IF the weather their IS better than here in North Texas. Perhaps over a given year it might be. I guess it never gets 'too' cold or 'too' hot their, but lately it hasn't been that great. "Trust me."
Latest weather computer analysis suggests a wet period for a few days. A chance of drizzle or light rain through Thursday of next week! Afternoon highs in the 60s with lows in the 50s at night. Some sun. After that, I don't know or do I really care since I'm not predicting for that area. I'm not sure what climatology shows, but again, overall it's probably pretty nice over a years period.
Stay and live in Dallas. I promise the weather is better here than in most places around the country. "Trust me."
End of the Rainbow
Have you ever wondered what is at the end of a rainbow? I've heard a lot of people tell me that it goes all the way around the earth! What? Is there a pot of gold at the end of a rainbow? How about Leprechauns? I've also heard that seeing a rainbow will give you forever luck and happiness. Guess what, I know from experience that isn't true. There are also NO Leprechauns or pots of gold at the ends of rainbows. "Trust me."
Actually, there's normally a body of water. It could be a creek, stream, river, lake, ocean, or perhaps just a puddle of water (picture). Nothing happens if you go through a rainbow either. I've actually had people tell me they would disintegrate going into one. This is not going to happen. "Trust me."
Anyway, enjoy rainbows when you see them. They're beautiful and I actually believe a little romantic. And IF you see two, that is definitely a rarity.
The beautiful picture you see below was taken in Southern California, not one of my favorite places, but what a great shot! The picture was thought to be "doctored." But it was proven not to be. "Trust me."
Wind Records
The highest wind speed officially recorded occurred at Mount Washington, New Hampshire. The speed observed was 231 mph! This is definitely uncommon, as winds rarely reach that high in this location.
On the average though, the windiest place on earth happens to be at Cape Dennison on the Commonwealth Bay, along the Antarctica Coast. Winds often reach speeds of 200 mph!
The strong winds are due to an effect normally associated with glaciers. When air meets ice it cools and becomes denser. This dense air flows down a glacier, creating what is known as a Katabatic Wind. The Antarctic gusts are caused by such winds acting on a large scale. This area is also known as the "Home of the Blizzard."
I'll give you an idea on how cold this must 'feel.' A 50 mph wind at 0 degrees F has a wind chill of -56 degrees F. Think what a 200 mph must feel like with temperatures at this level or colder?
Fog
We don't think about fog too much here in North Texas, but the foggiest place in the world is actually closer than you think.
The foggiest place in the world is the Grand Banks off the island on Newfoundland, Canada. Fog occurs here as the Grand Banks is the meeting place of the cold Labrador Current from the north and the much warmer Gulf Stream from the south. Fog occurs here over 200 days a year.
The foggiest LAND areas in the world are Point Reyes, California, and Argentia, Newfoundland, with both over 200 foggy days a year also.
Just for comparison, the Dallas/Ft. Worth area has an average of 12 foggy days a year. The months with the foggiest days are November, December, January, and February, with an average of 2 each.
Moon Temperatures
As large as our Solar System is, you would think that the coldest temperature every recorded would probably occur on Pluto. It would seem to make sense since Pluto is farthest away from the sun.
But within the last couple of years, a NASA orbiter swooped down to the mysterious south pole OF THE MOON and measured temperatures in the permanently shadowed craters. To the surprise of scientists, temperatures measured as cold as 397 DEGREES BELOW ZERO! An interesting note is that Pluto is at least a degree warmer even though it is about 40 times farther away from the sun.
And we complain about how cold the winters are here in North Texas.
Sizzling Heat
An ALL TIME record high temperature was set in Downtown Los Angeles today as the city hit an early afternoon high of 113 degrees! Strangely enough, this is also the ALL TIME high temperature ever to be reached here in the Dallas/Ft. Worth area. We hit 113 degrees on both June 26th and 27th of 1980. We had 69 one hundred degree temperatures that year with 40 in a row. Another interesting note is that every day in July of that year we had an afternoon high of 101 degrees or higher! Thank goodness it NOW appears that Fall-like weather has finally arrived here in North Texas.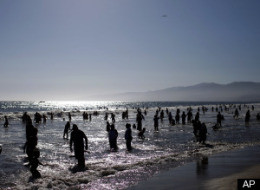 How Much Rain
Here's an interesting fact. Did you know that if it rained 1" evenly over 1 acre of ground, you would have a total of around 6,272,640 cubic meters of water. Or about 3,630 cubic feet!
A cubic foot of water weighs around 62.4 pounds. If you do the math, that would tell me that a uniform coating of 1" of rain over 1 acre of land would be around 226,512 pounds of water, or close to 113 tons!
The weight of 1 US gallon of pure water is around 8.345 pounds. Consequently, a rainfall over 1 acre of land would be an incredible amount of about 27,143 gallons of water!
And I bet you didn't know there was that much moisture in the clouds, did you? Think of how much water there was a few weeks ago when some areas received 6"-10"!
Fahrenheit and Celsius
Many of us know that 32 degrees Fahrenheit is equal to 0 degrees Celsius, or 212 degrees Fahrenheit is equal to 100 degrees Celsius. But do you know there is actually a temperature that is the same on the Fahrenheit Scale as it is on the Celsius Scale? That temperature happens to be -40 degrees.
If you don't believe me, just plug it into the formulas below.
C = 5/9 (F - 32)
F = (9/5 + C) + 32
Greatest Temperature Change
The greatest temperature change in a 24 hour period occurred in Loma, Montana, on January 15, 1972. The temperature climbed exactly 103 degrees, from -54 degrees Fahrenheit to 49 degrees! This is the world record for a 24 hour temperature change.
Other Extreme temperature changes:
(In 24 hrs.) ... 100 deg. F, Browing, Mt., Jan. 23-24, 1916, from 44 deg. F. to -56 deg. F.
(In 12 hrs.) ... 84 deg.F, Fairfield, Mt. Dec. 24, 1924, from 63 deg. F. to -21 deg F.
(In 2 hrs.) ... 62 deg. F, Rapid City, S.D., Jan. 12, 1911, from 49 deg. F. to -13 deg. F.
(In 27 min.) ... 58 deg. F, Spearfish, S.D., Jan 22, 1943, from 54 deg. F. to -4 deg. F.
(In 15 min.) ... 47 deg. F, Rapid City, S.D., Jan 10, 1911, from 55 deg. F. to 8 deg. F.
Largest Snowflake
Believe it or not, but according to the Guinness Book of World Records, the largest snowflake ever recorded was a whopping 15" wide and 8" thick. Unfortunately, the farmer who reported this monster didn't have a camera on him. It fell on January 28, 1887 in Keogh, Montana.
Another large snowflake fell in Bratsk, Siberia, in 1971. This giant flake that fell measured around 8" wide x 12" long. Holy cow! Thank goodness there's been no evidence or proof of anyone being knocked out by large snowflakes.
Largest Hailstone
A new record hailstone has fallen! During the month of July of this year, a severe thunderstorm occurred in Vivian, South Dakota, in which large hail and heavy rain occurred. A gentleman by the name of Les Scott picked up the hailstone because it had 'all these fingers sticking out of it.' He took the large hailstone to the local Post Office where it weighed in at a whopping 1.9375 pounds! To insure it wouldn't melt, he took it to a local convience store and immediately put it in the freezer. It measured nearly 18, , ,, , , 1/2" around! Officials later observed the piece of ice and came to the conclusion that it was a Guinness World Record hailstone. Les Smith later made the comment that he only wanted to make a daiquiri out of all the hail that fell that afternoon.
Human Lightning Rod
It's hard to imagine anyone being hit by lightning, but woud you believe a person has been hit 7 times and survived to tell about it? Forest Ranger Roy C. Sullivan, nicknamed the "Human Lightning Rod", is recognized by Guinness World Records as the person struck by lightning more recorded times than any other human being. It got to the point in his life where people avoided him in fear of being struck. Depression set in, and later at the age of 71, Sullivan died from a self-inflicted gunshot wound in the stomach. The foll, , owing are the ways Mr.Sullivan got struck:
Lightning strike #1 came in 1942 in a fire lookout tower.
Lightning strike #2 came in 1969 when he was in his truck.
Lightning strike #3 came in 1970 in his from yard.
Lightning strike #4 came in 1972 in a ranger station.
Lightning strike #5 came on August 7, 1973, while he was in his car.
Lightning strike #6 came on June 5, 1974 in a campground.
Lightning strike #7 came on June25, 1977 while fishing.
To say the least, UNBELIEVABLE, BUT TRUE! And odds makers say that your chances of winning the lottery are greater than being struck by lightning ONCE!
Rainiest Place in the World
The rainiest place in the world happens to be in Tutunendo, Columbia, with an average rainfall of 463 inches per year. However, the location with the most days in which it rains is Mt. Waialeale, Kauai, where it rains an average of 350 days per year. Amazingly, that means there are only 15 days in which it doesn't rain annually. No one lives here but people do live in the foothills nearby. If you could endure the rain, it sure would be a beautiful place to live!
Dryiest Place in the World
Though you might think so, the Sahara desert is not the driest place in the world. The Dry Valleys of Antarctica haven't seen rain for nearly 2 million years! But as far as deserts are concerned, the Atacama Desert in Chile and Peru is the driest desert in the world, with an average of only .03 inches of rain per year. In fact, scientific evidence suggests that some areas in the Atacama Desert haven't seen rain since the year 1570.
As much rain as it receives, the state of Washington is actually , the safest state in the country for lightning strikes!
The longest rain-free period in the U.S. was 767 days (2 years, 37 days) from Oct. 3, 1912 to Nov. 8, 1914 at Bagdad, California.
-->