A police chase suspect sprays snow across the median while fleeing a Minnesota State Patrol squad on Interstate 35W in Lino Lakes
BLAINE, Minn. (KMSP) -
Police arrested two suspects following a high-speed chase down Interstate 35W that ended near the 95th Avenue exit in Blaine.

Minnesota State Patrol Lt. Eric Roeske said troopers responded to a driving complaint on southbound Interstate 35, just north of the Forest Lake split. When a trooper attempted to stop the vehicle, the driver fled southbound on 35W and eventually exited at 95th Avenue in Blaine.
The chase ended outside of a home on Rice Creek Parkway, but both the driver and passenger fled on foot. Lt. Roeske said both suspects were taken into custody near the Anoka County-Blaine Airport.

PHOTOS: Scene from end of chase

FOX 9 reporter Scott Wasserman spoke with an innocent driver, identified as Jake, who was struck head-on by the suspect vehicle as he was on the road to visit his girlfriend.

"Out of no where a blue pickup truck comes down the wrong side of the road smashes right into me, I couldn't get out of the way and immediately followed by cops. Kind of a one in a million chance," he said.

Jake's car went into the median, the suspect's truck into a front yard in Blaine.
"After coming to terms with it I just got hit but I'm okay I looked back to see them both running and realized the magnitude of the situation," he recalled. WATCH VIDEO

"I think they are more worried about themselves and I'm just kind of disgusted by it there's no excuse for it," Jake said. "I really feel lucky it didn't end up worse, honestly. At first it's like my car is wrecked and I feel bad but I'm okay so I'm standing here right now and not in the back of an ambulance."
View a full length clip of the police chase (4:46) at http://bit.ly/JItWNj


Suspect vehicle sprays snow across 35W median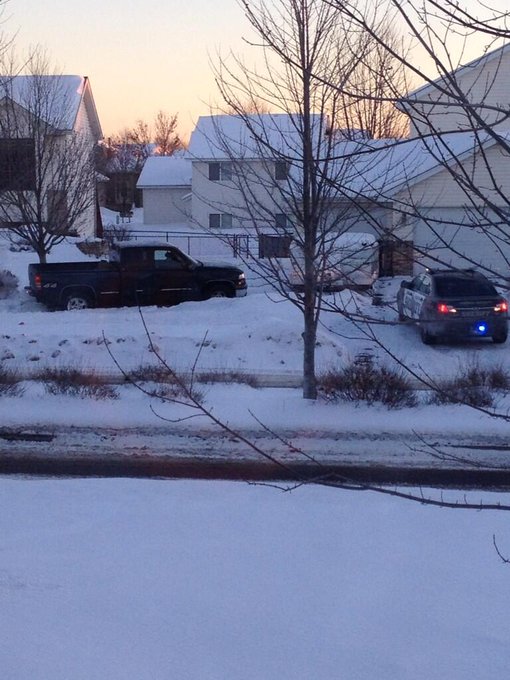 @johnny_purple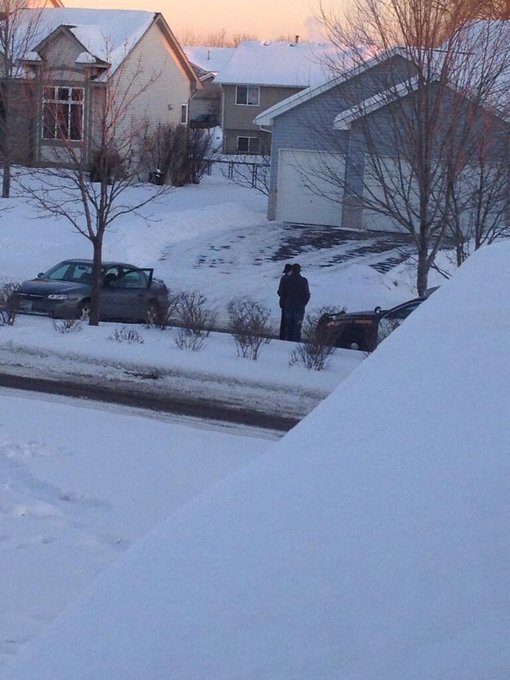 @johnny_purple