ST. PAUL, Minn. (KMSP) -
After deliberating for several hours, the jury considering the case against 16-year-old Cindarion Butler found him guilty in the beating of Ray Widstrand.
Butler was charged with assault, aggravated robbery and two counts of committing a crime for the benefit of a gang in connection with the Aug. 4 attack. In the end, the jury found him guilty on the first two charges but acquitted him of the last two.
The jury did find aggravating factors in returning the guilty verdict as well, and those will be considered when Butler is sentenced before Judge Joanne Smith at 9 a.m. on March 25.

The verdict was reached just before 9 p.m. Tuesday. Butler was certified to stand trial as an adult and is the second defendant to be tried in the case.
"Tonight's verdict is a small measure of justice for the victim, who was brutally beaten and left for dead on the streets of St. Paul's East Side," said Ramsey County Attorney John Choi. "We look forward to the sentencing phase of this case as well as any additional hearings in connection with this horrific incident."

THE INCIDENT
Widstrand, 27, was walking home when he came upon a group of 40 to 50 young people who were fighting in the street near his home on St. Paul's east side. Widstrand was knocked down, beaten and stomped on, and members of the mob also took off his pants and rifled through them before leaving him unconscious.
Police believe the initial brawl was gang related, and said all those arrested were known members of the East Side Boys or their younger offshoot, the Ham Crazy Gang.
The high-profile attack elevated concerns in an already worried community, and several other similar attacks prompted residents to demand action from police and question whether the assaults were racially-motivated hate crimes.
VICTIM RECOVERING
Widstrand underwent multiple surgeries and will require months of intensive therapy; however, he was at the court house on Tuesday with his parents to hear the closing arguments.
After the trial ended and the jury began deliberating, Widstrand spoke to Fox 9 News about what it was like to see crime scene photos of himself unconscious for the first time, stripped from the waist down.
"It was weird seeing me on the ground, covered in blood in front of my old apartment -- very weird for me," he admitted. "I haven't seen photos from that day before."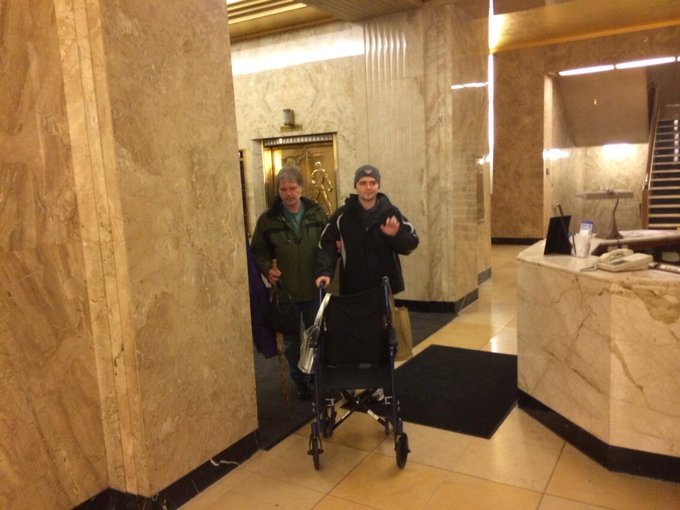 Ray Widstrand at Ramsey County Court

OTHER DEFENDANTS
A total of 5 teenagers were charged in connection with the case, but 19-year-old Isaac Maiden was acquitted of all charges against him in November by a jury that spent 3 hours deliberating and determined there was not enough evidence to convict.
In late October, a 15-year-old boy became the first to be sentenced in the beating. His adult sentence of 103 months was stayed after he pleaded guilty to first-degree felony assault and agreed to testify. He will serve between 18 and 24 months in a secure facility and will also be under enhanced supervision until he turns 21.
A second 15-year-old will face an adult certification hearing on Wednesday morning in juvenile court. He is also charged with first-degree assault, aggravated robbery and two counts of crime for the benefit of a gang.